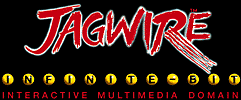 SCATOLOGIC RELEASES THE LONG AWAITED BATTLESPHERE(tm) FOR JAGUAR AND DONATES ALL PROFITS TO DIABETES RESEARCH

February 29, 2000

For immediate release:

CAPITOLA, CA -- Scatologic Inc. is pleased to announce that the long awaited BattleSphere(tm) for the Atari Jaguar platform will soon ship, and that all profits from the game will be donated to diabetes research.

BattleSphere(tm) is the awesome full 3D networked action shooter for the Atari Jaguar. The game was developed by renowned Jaguar, NUON, PSX2 and PC developer 4Play, which recently merged with Scatologic Inc. to form the newest industry powerhouse development team.

The highly anticipated BattleSphere(tm) combines the fast-action gameplay of a first person shooter with the nonlinear aspects of a strategic campaign simulator. Also included on the same cartridge are several additional play variations which range from a pure classic arcade action game to a multi-player networked deathmatch mode, where up to 32 players can dogfight for control of the Universe. The game garnered acclaim from players when it was demonstrated at the World Of Atari show in 1998, and it has received glowing praise from industry leading publications like Next Generation Magazine and Diehard Gamefan magazine.
BattleSphere(tm) was completed several years ago, but the release has been pending for some time due to the fact that the Jaguar ceased to be a mainstream platform, and the software, tooling, and procedures required to produce cartridges were lost and had to be recreated. "The biggest hurdle was overcoming the loss of the software encryption keyxi,." said Scatologic COO, Douglas Engel, who was one of the original BattleSphere(tm) development team. Scott LeGrand, Scatologic CEO, was enthusiastic about the team's effort to recreate the missing encryption key. He commented, "Generating a unique key ourselves allowed us to produce the highest quality game, cartridge, and packaging without resorting to risky unproven and expensive hardware bypassing techniques."

In an unprecedented move, Scatologic has announced that all profits from the sale of BattleSphere(tm) will be donated to diabetes research. Scatologic CTO Stephanie Wukovitz stated, "Videogames are stereotyped as a harmful influence on society, and we wanted to show that they can be a very positive factor. Donating the profits to diabetes research is our way of showing this, as well as a way to thank everyone who has helped us get this game produced."

A special autographed copy of BattleSphere(tm) is up for auction on eBay right now. As an added incentive, the high bidder's name will be digitally encoded into this very special collector's item. BattleSphere(tm) will begin full-scale shipping soon afterwards. BattleSphere(tm) is priced at only $74.99 plus $5.00 shipping and handling (Continental U.S.). Orders outside the continental U.S. will require additional charges depending on the destination. California residents must add 8.25% sales tax.

Copyright (c) 2000 Scatologic Inc. All rights reserved. This article may be reprinted in its entirety. BattleSphere(tm) is copyright and trademark 4Play/Scatologic. All rights reserved.